My journey towards vegetarianism started 30 years ago for practical reasons, but the more I shun animal products the better I feel about everything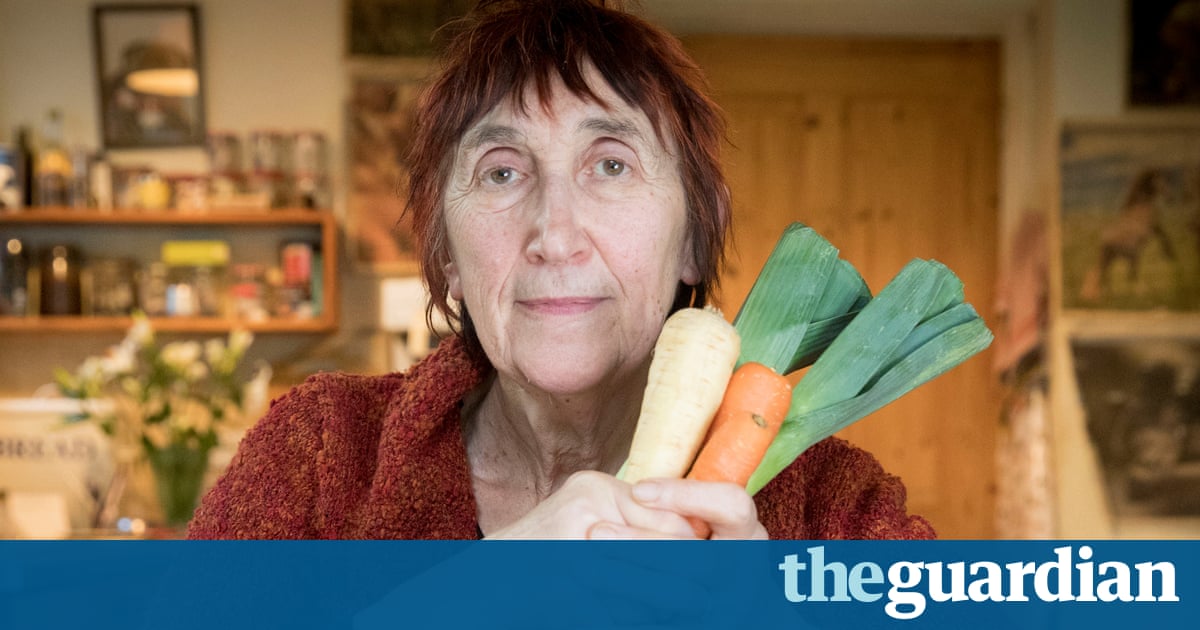 My experience of giving up meat has been a gradual process, starting about 30 years ago, when a vegetarian friend and her two little sons came to live with me and two daughters. For practical reasons, we feed less meat. Why bother to cook two dinners when all we need to do is cook one? Anyway, we all loved macaroni cheese and cooked potatoes, and the odd tuna cook, because fish seemed sort of halfway and my friend wasn't a strict enforcer.
Back then, meat still featured heavily when my parents visited. After all, I did love meat. I had been brought up on it and my mother was a superb cook. Her stews and casseroles, oxtail and neck of lamb; her roasts, turkey stuffing and chicken liver pate; her chicken soup and salt beef were delicious beyond words. There was something about meat-eating that my father acquired admirable, too, particularly in sons. He once sat at the table with the children, watching my friend's three-year-old son feed a large sausage." Look at that !" he said with pride and joy." What a good boy !" He failed to comment on my daughter's equally impressive sausage-eating.
But my friend's vegetarianism started me imagining. The only other serious vegetarian I had known was at school in the 50 s and she had bad acne and funny-smelling breather, which put me off. Here was person with clear skin, odour-free, robust, amusing, alluring- nothing like the mimsy, pallid, socks-sandals and bobble-hatted vegetarians of my earlier, ill-informed imagination. She didn't like eating meat, but she also had good reasons for not doing so- some personal, but most ethical. So, I began to eat less. I knew already about the brutality of veal and foie gras production, so I never feed them. I knew pink meat- salamis and bacon- were carcinogenic. Now I found out much more.
Years afterwards, my mother moved in. By then, red meat was bad for her and her false choppers built it impossible to munch anyway, so we were down to chicken and fish. Then along came the internet, Facebook and Twitter, with an avalanche of horror tales about intensive meat production: vast farms crammed with mutilated swine, tormented kine, lambs and their mothers, chickens flung about and trampled, cruel and brutal abattoirs, the mare and bird-dog meat trade, overuse of antibiotics, our resulting poor health and the ruining of the planet. This torrent of grisly info induced eating meat seem wholly potty. The more you informed about meat-eating and agriculture, the easier it should be to give up. A teach of animal husbandry tells me that, every year, by the time her students have considered lambing, the incubating and hatching of eggs and an animal's complete life cycle, one-third of them have given up eating meat.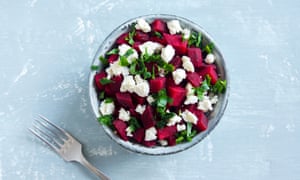 Read more: https :// www.theguardian.com/ world/ 2018/ jan/ 01/ i-feel-less-stuffed-after-dinners-and-less-guilty-why-i-stopped-eating-meat