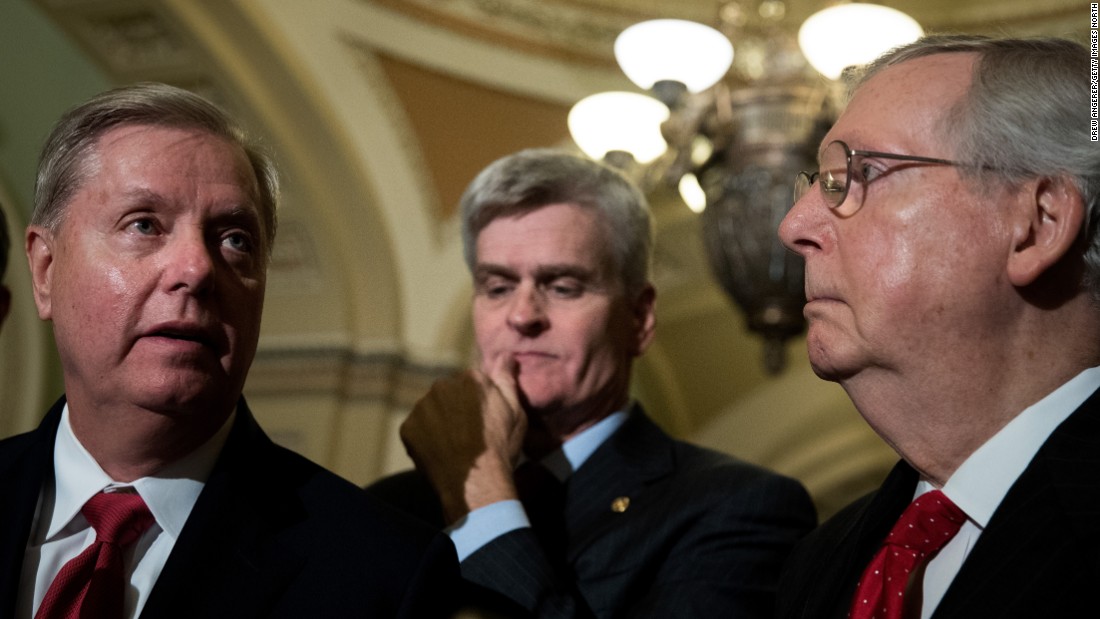 ( CNN) The collapse Tuesday of Senate Republican efforts to repeal the Affordable Care Act caps a brutal stretch for Mitch McConnell.
The Senate majority leader is facing withering criticism from President Donald Trump — who described him as "unpopular" — and many conservative Republicans who blame him for failing to accomplish the party's top legislative goal despite years of promises and months of negotiations.
"We haven't given up on changing the American health care system, we are not going to be able to do that this week, " a disappointed McConnell told reporters, as time ticked toward a deadline at the end of the month when the GOP will lose the ability to pass an Obamacare repeal bill on a party-line election.