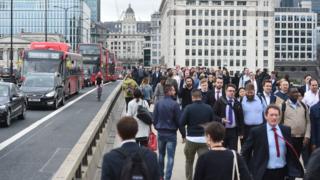 Prime Minister Theresa May has been accused by Labour and trade unions of "watering down" plans to tackle corporate excess.
But Downing Street said Mrs May had been "consistent" in her approach.
Under government reforms, the UK's biggest firms will have to reveal how much more their chief executive are paid compared with the average worker.
Companies will likewise be encouraged to represent workers' voices on boards.
Unions assaulted the plans, saying they were "feeble", and Labour said the prime minister had backtracked on promises.