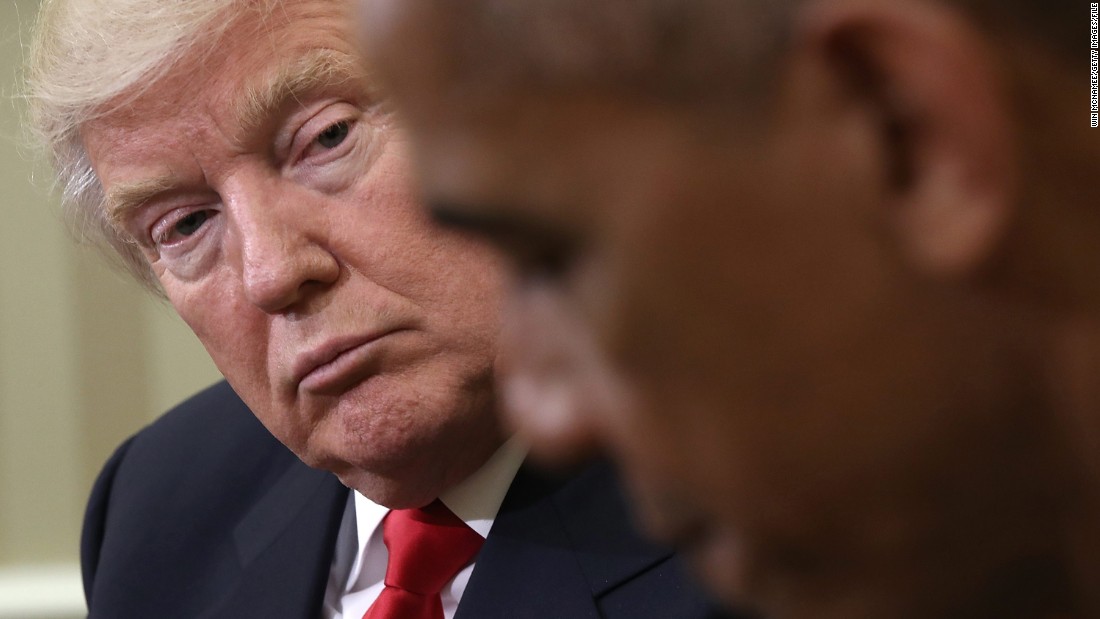 ( CNN) The contrast could not be more extreme: a loud, pushy, anti-intellectual President Donald Trump versus a soft-spoken, recessive, philosophical former president, Barack Obama. The change has become specially glaring in recent days, with Trump repeatedly transgressing the tradition of a new president refraining from dissing his predecessor.
Trump has, in fact, moved out of his way to assault Obama, as in his recent nonsensical reversal
wherein he assaulted Obama
for his lack of response to Russian meddling in the 2016 election: "Obama did NOTHING, "
Trump tweeted .
He went on to accuse Obama of colluding with the Russians!