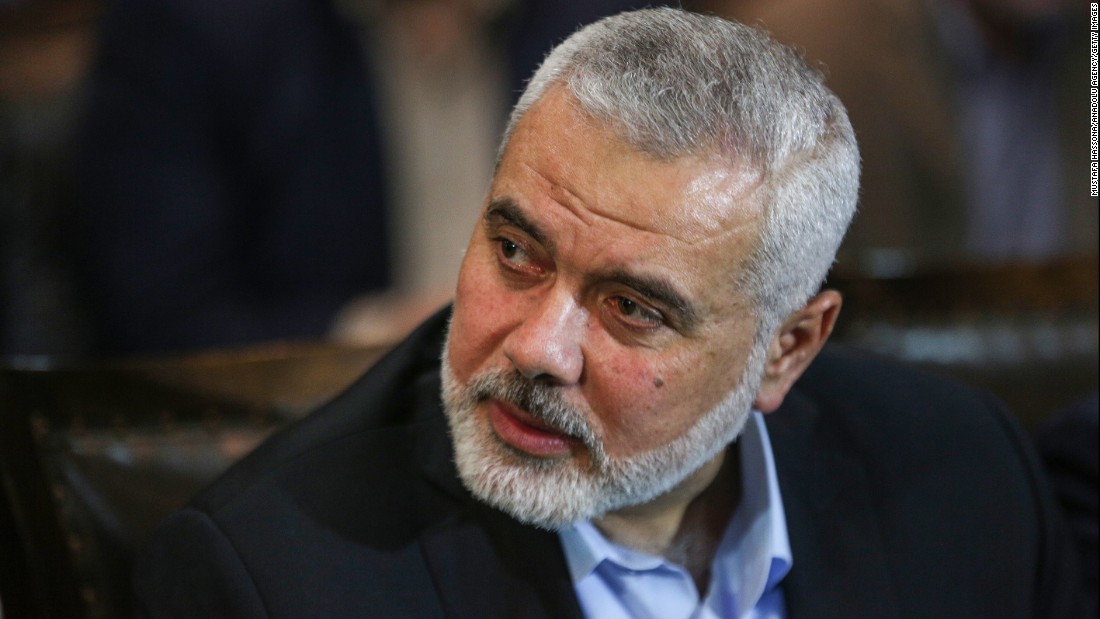 Jerusalem( CNN) A longtime senior Hamas official was elected Saturday to supplant the Palestinian militant group's outgoing head, Khaled Meshaal, an official in Meshaal's office told CNN.
Hamas' Shura Council picked
Ismail Haniya
to become the new leader. Haniya is a onetime Palestinian prime minister are stationed in Gaza — which the group has controlled for 10 years.